TOP Programming

Antenna Satellite
GINEKA XORIS ONOMA
New daily drama show with Maria Georgiadou's signature. Marianna Toumasatou and Ntora Makrigianni play two women that fight right to the end for their lives that were stolen: their children's' lives. In that battle, there is no certain winner. Will they understand that the true revenge is the forgiveness?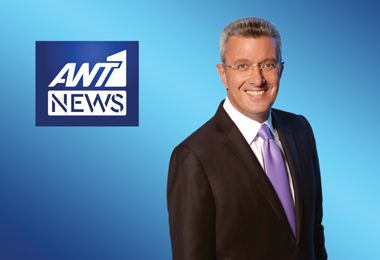 ANT1 NEWS
Daily Greek News Bulletins Live from Greece. Nikos Chatzinikolaou and the Antenna team of journalists inform us with integrity about current events in Greece and around the world covering all fields of current events, as well as the viewer's need for immediate, trustworthy and multilateral news updates
ROUK ZOUK
Zeta Makripoulia gives the "ROUK ZOUK" signal and we are ready to enjoy the beloved "company" gameshow, through the airwaves of ANT1. Each episode consists of 3 rounds and the final and includes 2 groups of 5 people.
TO PROINO
Fay Scorda and her company are close to us every day, with a "PROINO" more refreshed than ever before.Τhe morning show is fresh, with modern ideas, in a new studio, with interesting sections and new contributors, so that we can start our day with good mood and positive energy.

Alpha Sat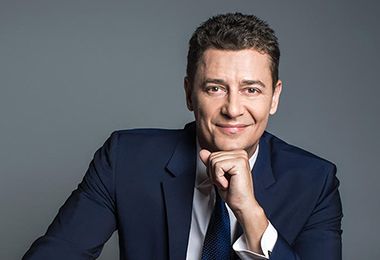 SROITER
Αntonis Sroiter inform us daily about current events in Greece and abroad with accuracy and trust. Daily Greek News Bulletins Live from Greece.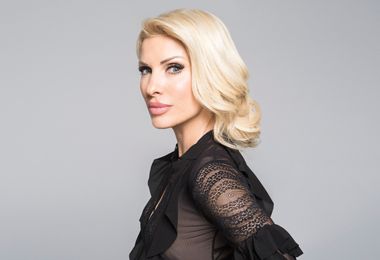 ELENI
Eleni is company, habit and joins you daily. Eleni refreshes and develops herself. Every morning she covers popular issues like cooking, beauty, relationships and children at home, cinema, and issues of interest to every Greek family.
TO TATOUAGE
Α series full of love, forbidden relationships and passion crimes. A love story is born under adverse circumstances. It' s a detective thriller with background Aigina and Meteora, where a serial killer aims to harm young ladies.
PAME PAKETO
Τrue stories, real protagonists. It has to do with people who dare to change their lives, people who want to be relieved, people who want to love and be loved. That's "Pame Paketo" with Vicki Chatzivasiliou.

Greek Cinema Channel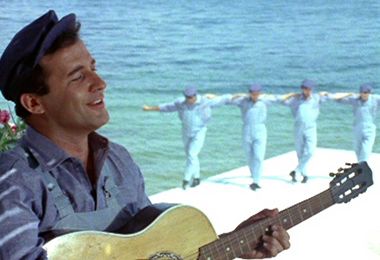 Specials
Enjoy the greatest Greek movies. Many generations grow up watching the famous movies and adore watching them again and again having the same excitement as they had in their first run.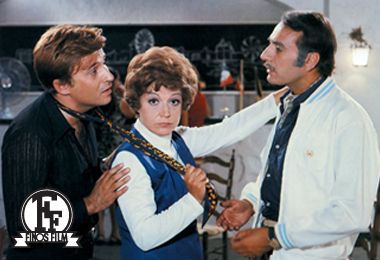 FINOS FILMS
Enjoy the greatest Greek movies of Finos Film. The beloved movies proved their artistic and commercial value since they continue to draw smiles to children and adults for so many decades.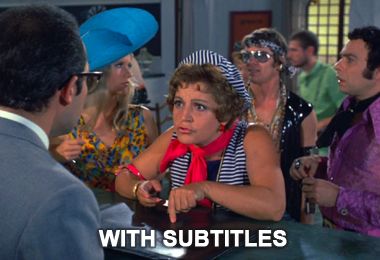 MOVIES WITH ENGLISH SUBTITLES
Enjoy more than 400 movies/season and selected movies with subtitles starring the greatest stars of Greek Cinema: Vougiouklaki, Alexandrakis, Horn, Merkouri, Lampeti, Fotopoulos, Xanthopoulos, Veggos, Karezi, Voutsas, Kourkoulos, Laskari, Konstantaras and many more.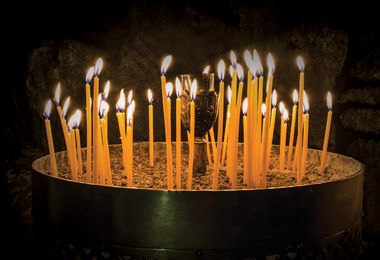 GREEK LITURGIES
Broadcasts of Greek Sunday Liturgy from Greece at 9am and 5pm NY time and special Liturgies and programming during Christmas, Greek Easter and other Greek Religious festivities.

Sport Plus
GREEK SOCCER SUPER LEAGUE
Sport Plus broadcasts all the games that are not broadcasted by Antenna Satellite as well as the top home matches of OLYMPIAKOS, and other teams including ATROMITOS, IRAKLIS and LARISA.
A1 GREEK BASKET LEAGUE
The Basketball Champions League is getting stronger year by year and attract the audience's interest. The matches air live and exclusively on Sport Plus.
Greek Football League Championship
Football League championship is ready to impress you for another season! The most unpredictable championship in Greece is on your screens. Aris, OFI, Doxa Dramas, Panachaiki, Trikala are some of the historic teams that stake their claim to be promoted to the top league!
PAIZOUME ELLADA
The ultimate sports zone during weekends. Up-to-the minute sports news coverage of all the Greek championships by the most dynamic journalist team!
Enjoy your favorite team in all sports courts! "Paizoume Ellada" with passion!